Best Attractions in Myrtle Beach, SC
Posted by Darren Woodard on Wednesday, June 29, 2022 at 11:00 AM
By Darren Woodard / June 29, 2022
Comment
Best Attractions in Myrtle Beach
Myrtle Beach is an iconic beach destination located on South Carolina's Grand Strand. Here, you will find an endless number of local attractions fit for the whole family! If you are looking for the perfect guide, you are in the right place! We compiled a list of Myrtle Beach's best spots, favored by locals and visitors alike!
1. Amusements
Myrtle Beach is known for its many exciting features, including multiple amusement parks!
Family Kingdom
Family Kingdom stands out as Myrtle Beach's only seaside amusement park. Not only that, but Family Kingdom is up there with some of the best amusement parks in the country. If that isn't enough, Family Kingdom is home to 1 of only 115 wooden roller coasters in the US! This family-friendly amusement park offers 38 exhilarating rides and classic treats like funnel cakes and corn dogs. Guests enjoy more than just rides, Family Kingdom also offers Go-Karts, bumper cars, a Slingshot Drop Zone and a log flume!
The SkyWheel
The SkyWheel is not just a local attraction, it is a landmark! The SkyWheel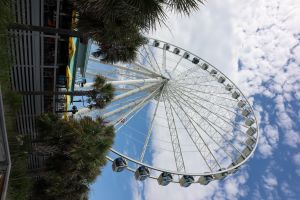 opened in May of 2011 and operates all year long.Guests enter a fully enclosed gondola, which is wheelchair accessible and temperature controlled! The SkyWheel is not a carnival ride, but rather an observation wheel, so you get the best view of Grand Strand's beautiful coast line!
Myrtle Waves
Myrtle Waves is one of the largest waterparks in South Carolina! Myrtle Waves is a great place to cool down in the summer heat. You will find water slides, tube slides, FlowRider, a children's play area, and family attractions!
2. Special Attractions
The Hollywood Wax Museum
When you are driving through Myrtle Beach, you can't miss it! The Hollywood Wax Museum dons a 40,000 lb ape, locally known as the Great Ape of Myrtle Beach. This location opened up in 2013 and stays open all throughout the year. Guests enjoy walking through the museum, where they can take pictures with the wax replica of their favorite star! The museum also offers special exhibits like Hannah's Maze of Mirrors and Outbreak: Dread the Undead. Additionally, The Hollywood Wax Museum houses special events like free car shows, live music, comedy, and artist meet and greets.
Pirates Voyage
Pirates Voyage is an interactive dinner show experience! This pirate themed show stars Blackbeard and his quartermaster, Calico Jack, as they lead a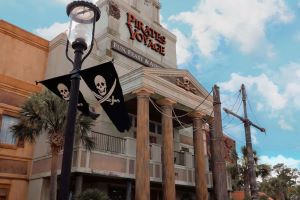 battle on land! Guests are split into 2 groups, the Crimson team and the Sapphire team and enjoy a 4-course meal. This meal includes Pirates Voyages' beloved creamy vegetable soup as a starter, with a classic swashbuckling main course and an apple pie for dessert. Enjoy an exciting acrobatic journey at Pirates Voyage!
Medieval Times
Medieval Times is a dinner show experience, where Gallant Knights and Majestic horses protect the throne! The show is set in Medieval Spain, and depicts a battle of the ages! Guests enjoy a 4 course meal and are encouraged to eat with their hands as they did back in Medieval times. This is a great place to bring the whole family, where you can enjoy a full meal and incredible live entertainment!
3. Live Entertainment
Legends in Concert
Legends in Concert is a pioneer for live tribute shows! Legends in Concert began in Las Vegas in 1983, and went on to win multiple entertainment awards! Guests are dazzled by performances from famous celebrity look-a-likes. The venue has a lot to offer, with theatrical sets, realistic costuming, state-of-the-art sound and lighting systems, and a live orchestra!
Alabama Theatre
The Alabama Theatre has been entertaining Myrtle Beach since 1993! Many know the Alabama Theatre for its regular performances of 'ONE The Show'. This show includes comedy, acrobatics, and talented vocalists. 'ONE The Show' includes country, pop, motown, and a variety of other genres. The Alabama Theatre is also known for its seasonal Christmas show, the South's Grandest Christmas Show! If you are looking for something fun to do with the whole family, check out the Alabama Theatre!
The House of Blues
The House of Blues is a rock and blues themed music venue with 11 locations, including Myrtle Beach! The venue has gained notoriety over the years, as it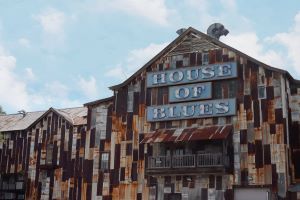 hosts musical artists of all genres! The House of Blues is more than just a concert hall, guests also enjoy a variety of extra features and regular events! The House of Blues has a lively event calendar, offering a Sunday Gospel Brunch Buffet. Every brunch ticket purchased benefits the Music Forward Foundation! Many also enjoy the Murder Mystery Dinner Theatre, which is a who dunnit comedy show where guests enjoy a 3-course meal! The restaurant and bar inside the venue serves a delicious scratch made southern inspired menu, including fried chicken, jambalaya, baby back ribs, and more!
4. Shopping and Entertainment Complexes
The Market Common
The Market Common is a popular shopping destination in Myrtle Beach! Guests find a variety of boutiques, including everything from Pottery Barn to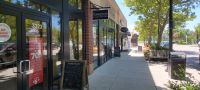 the White House Black Market. The Market Common also boasts a variety of restaurants like Tupelo Honey, Nacho Hippo, P.F. Chang's, and more! The Market Common is a great place to spend time with family, as it offers plenty of attractions! You will find the 810 Bowling Alley here, where you can bowl and enjoy a 'Crazy Mason' milkshake.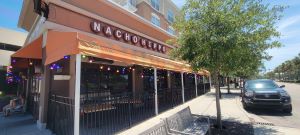 Looking for a challenge? Check out the Escape Vault, where groups engage in an escape room experience. Those with young children enjoy visits to EdVenture, which is an educational children's museum! You can also catch a movie here at Grand 14 Cinema! Furthermore, The Market Common is only minutes away from the beach! It is easy to spend a whole day here! There is a little something for everyone to enjoy at the Market Common.
Broadway at the Beach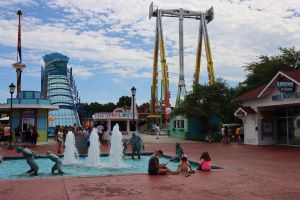 Broadway at the Beach is one of the most popular destinations in Myrtle Beach, loved by visitors and locals alike! Broadway at the Beach is a great place to make memories with the whole family! You will find a variety of restaurants here including Hard Rock Cafe, Yamato Japanese Steakhouse, The Hangout, and more! Guests can enjoy a hard slushie at Wet Willie's and peruse the gift shop at Paula Deen's Family Kitchen restaurant. Broadway at the Beach is well known for its many shops, including candy shops, Harley Davidson, Ron Jon Surf Shop, Build-A-Bear Workshop, and Kwik-E-Mart which is a Simpsons themed store.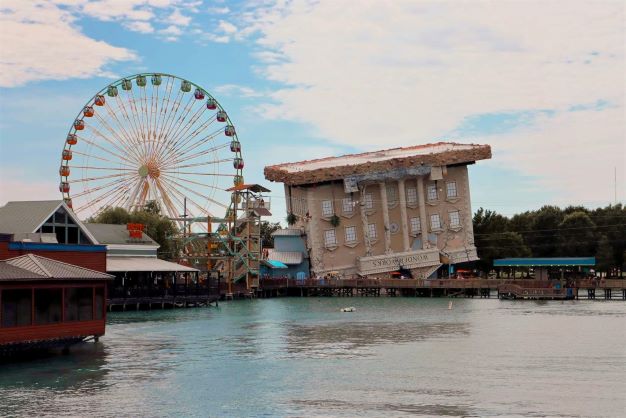 Guests enjoy a variety of attractions like WonderWorks (also known as the upside down house), Ripley's Aquarium, Dave and Busters, the Beach Rider Jet Boat, and amusement rides at Pavilion Park Fun Park.
5. The Beach
Sure, there are plenty of fun things to do in Myrtle Beach, but the real draw is what's on the coastline! Myrtle Beach State Park is a great place to relax and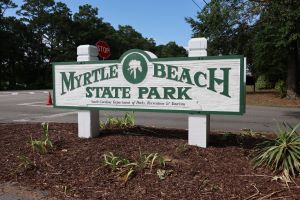 spend time on our lovely beaches! Here you will find picnic areas, public restrooms, and a pier for fishing! Many also love visiting the Myrtle Beach Boardwalk and Promenade, which sits in the heart of the action on the Grand Strand! The Boardwalk overlooks the beach and offers traditional features and extras including arcades, thrill rides, ziplining, Ripley's attractions, and so much more!
Unlike many other vacation destinations, Myrtle Beach is a great place to live. Many homes in the area have Intracoastal Waterway, beach views/accesses, amenities, and more. Whether you enjoy days on the beach, live entertainment, dining, or shopping, you will find it all here! Why wait? Find home in Myrtle Beach with BRG today!